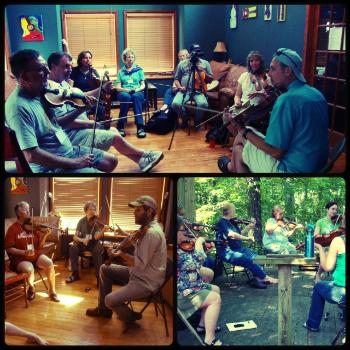 Thursday, August 29 - Sunday, September 1, 2013

Come join us in beautiful Ridgetop, TN for a long weekend retreat of great fiddling and lots of fun. Every day we will work on fiddle tunes, take jam classes, go to downtown Nashville to hear incredible music, learn to dance to fiddle music, and lots more. Incredible instructors will help you improve your technique, your practice skills, and your overall fiddling stamina.

This is a very special camp though, completely different from the rest, for a few reasons. First, it is limited to 15 participants. Each FiddleStar Camp sells out quickly so getting your registration in early is key! But we are committed to providing a small, intimate experience where you get to know each camper and each teacher and are guaranteed to make some lifelong friends and mentors. Second, this camp is strictly for more beginning players. Everything will be geared to the unique needs of beginning players. Jams will be slower, tunes will be taught in a more repetitive fashion, technique and early good habits will be emphasized. This camp is a place where beginning adult fiddlers can come and feel comfortable getting started being the fiddle player they always dreamed of being!

In a unique twist on the usual music camps where they tell you who is teaching each year, if you register early at FiddleStar Camps, you get an opportunity to help choose the teachers. Around 9 months before each camp we will send out a teacher survey to all the preregistered campers - this will help us determine who will be gracing us with their presence at camp that year.

If you are unsure as to whether or not this camp for beginners or our other Adult Fiddle Camp is best for you, drop us a line and ask!

Instructors include...
Megan B. Lynch Chowning
Deanie Richardson
Adam Chowning

The Facts
Where: Ridgetop, TN (15 miles north of downtown Nashville)
When: 8/29 - 9/1, 2013
Cost: $500 for sleepover $375 for day camp
Travel: All travel costs are the responsibility of the camper but FiddleStar Camps will pick you up and return you to the airport. All transportation for camp activities will be handled by FiddleStar Camps as well as the good graces of other campers with cars.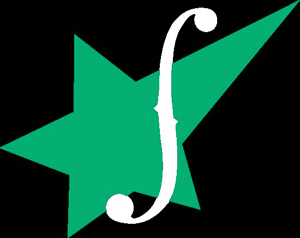 Here's Where You Get the Answers to All Your Questions!
http://www.slideshare.net/fiddlestar/adult-beginner-camp-faqs
Here's Where You Register!